A Spruce up of our Showroom!
It's been a busy couple of weeks here at New Street Motorcycles.
We wanted to make a more dedicated area to our increasingly popular clothing department. It's been great to see so many customers happily taking home some new threads or having somewhere to take their old motorcycle clothes. It has been real help to those just starting out needing some safety gear at half the price (and some items for free!)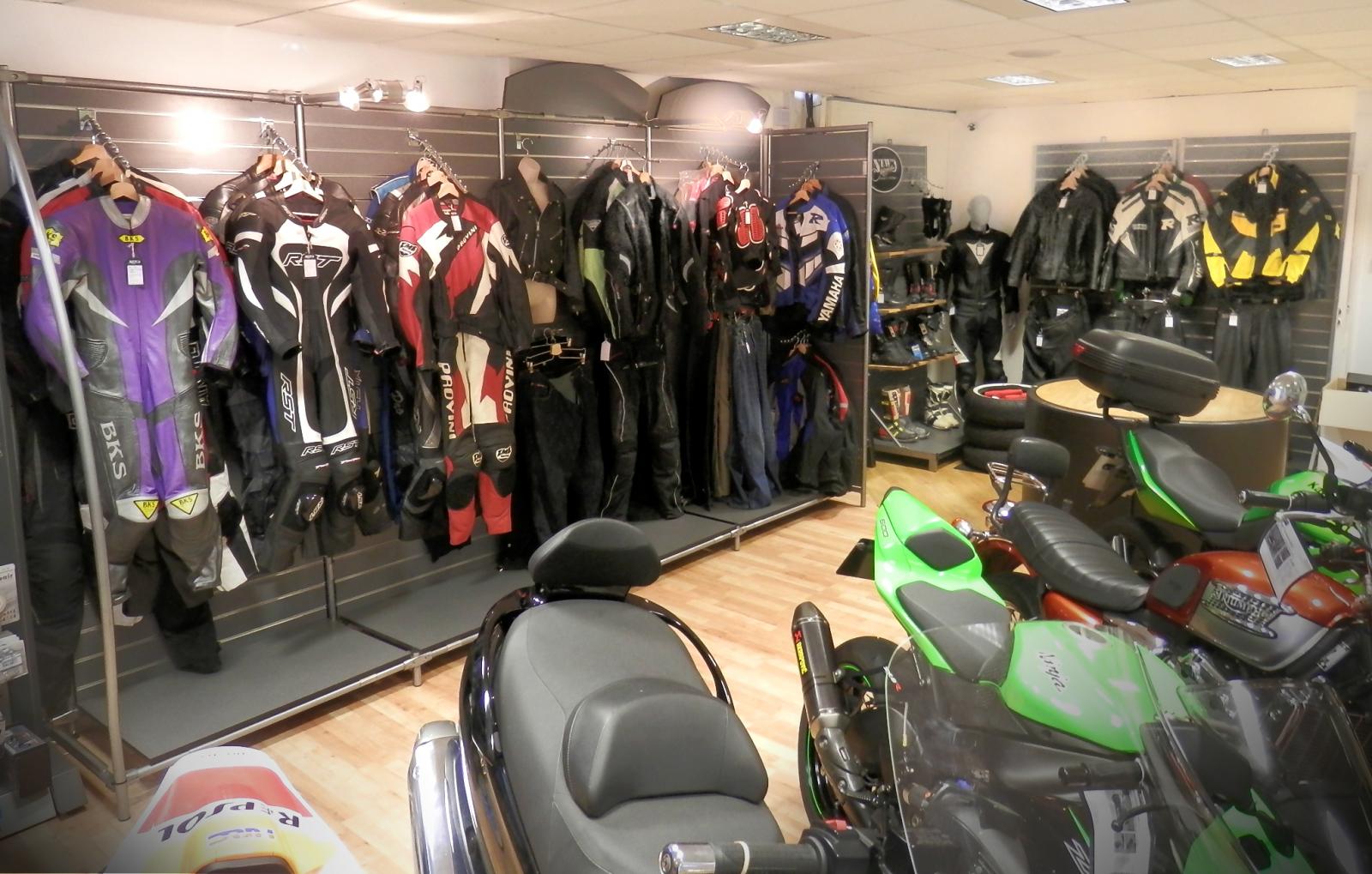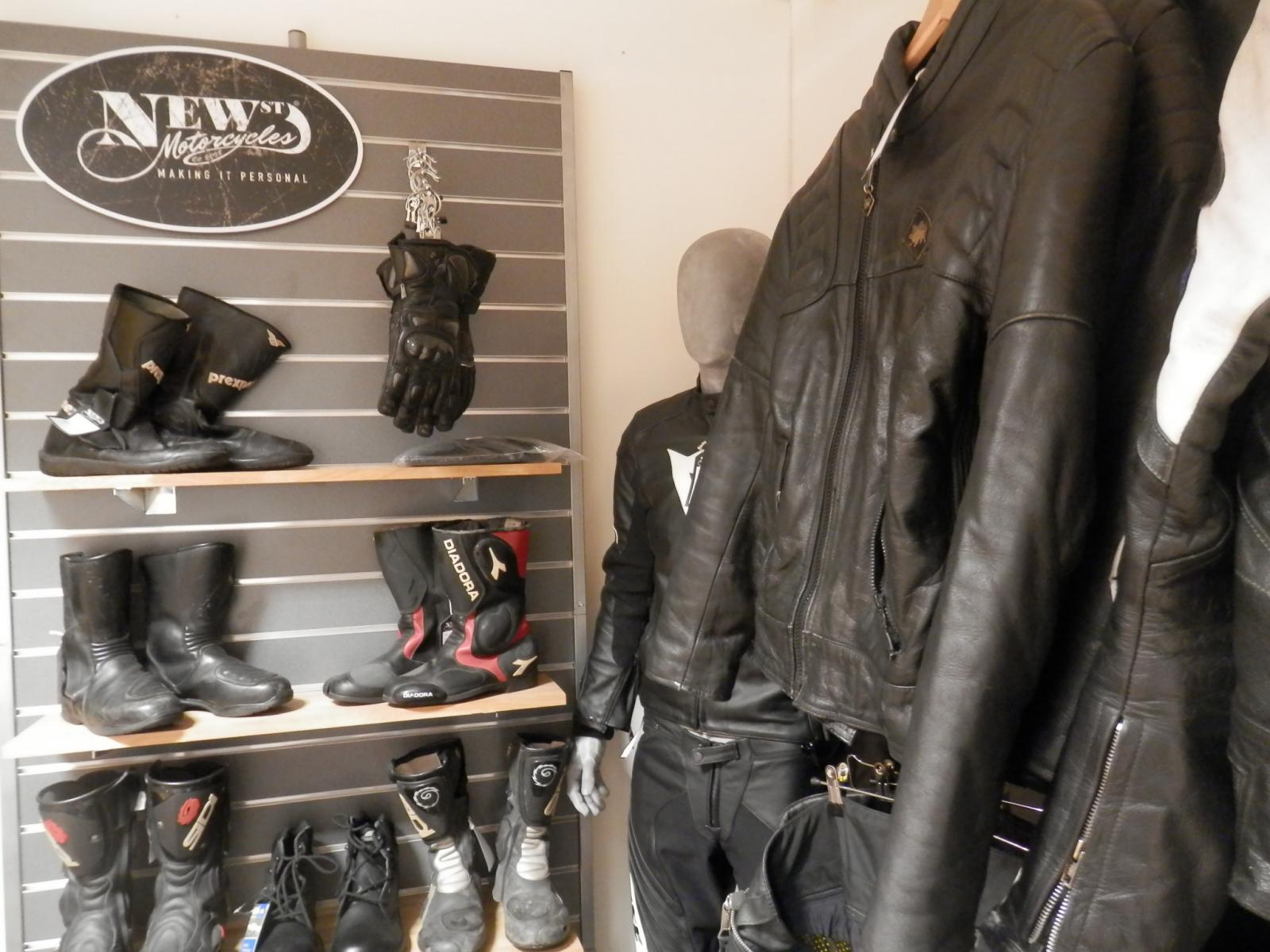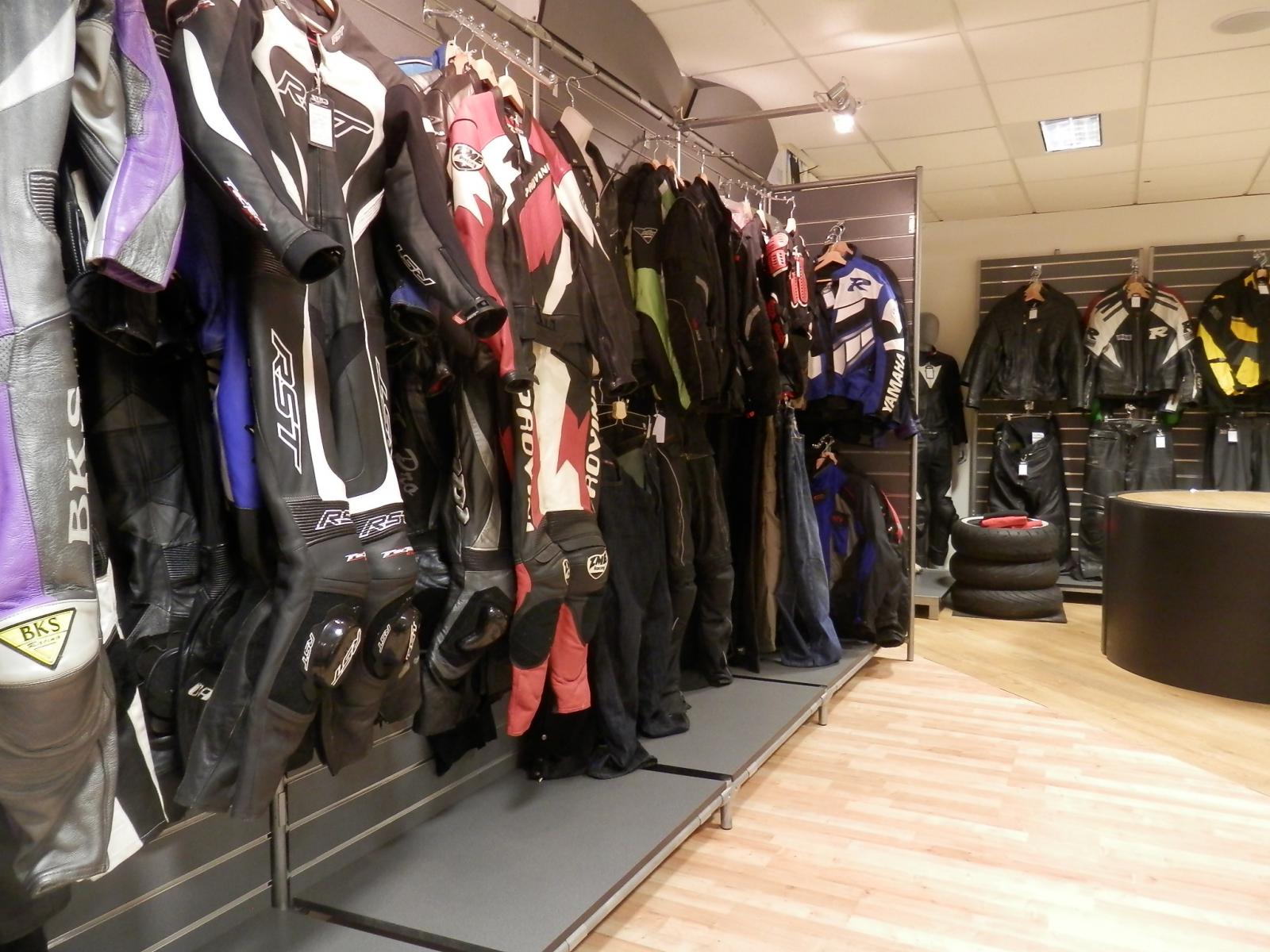 We also wanted to give you all a more comfortable and dedicated waiting area. Did you know that the chairs are from an old Jaguar that did a road trip of the alps? Well, now you know! Personally, we really love the bike on the platform, not a bad piece of wall art!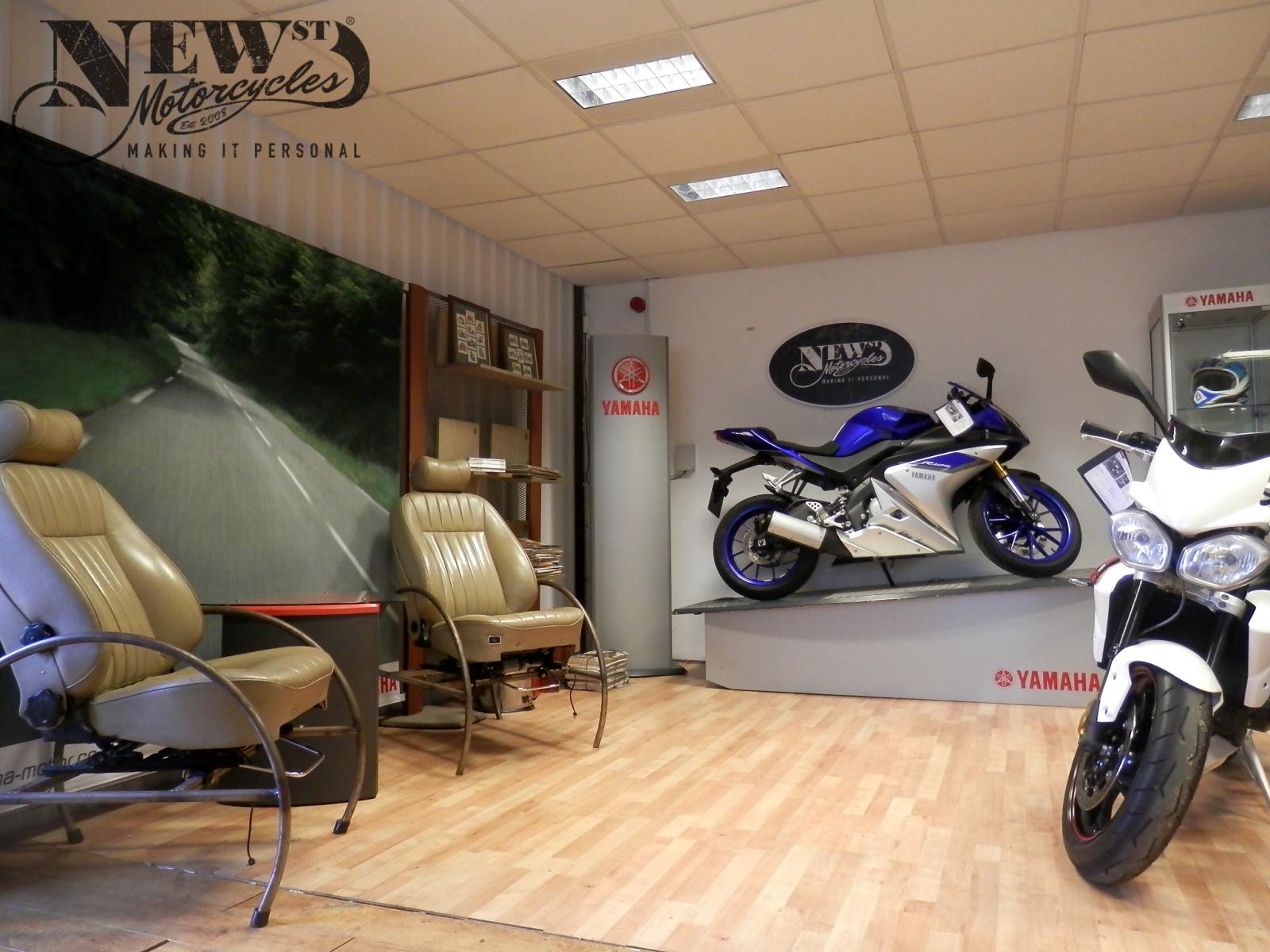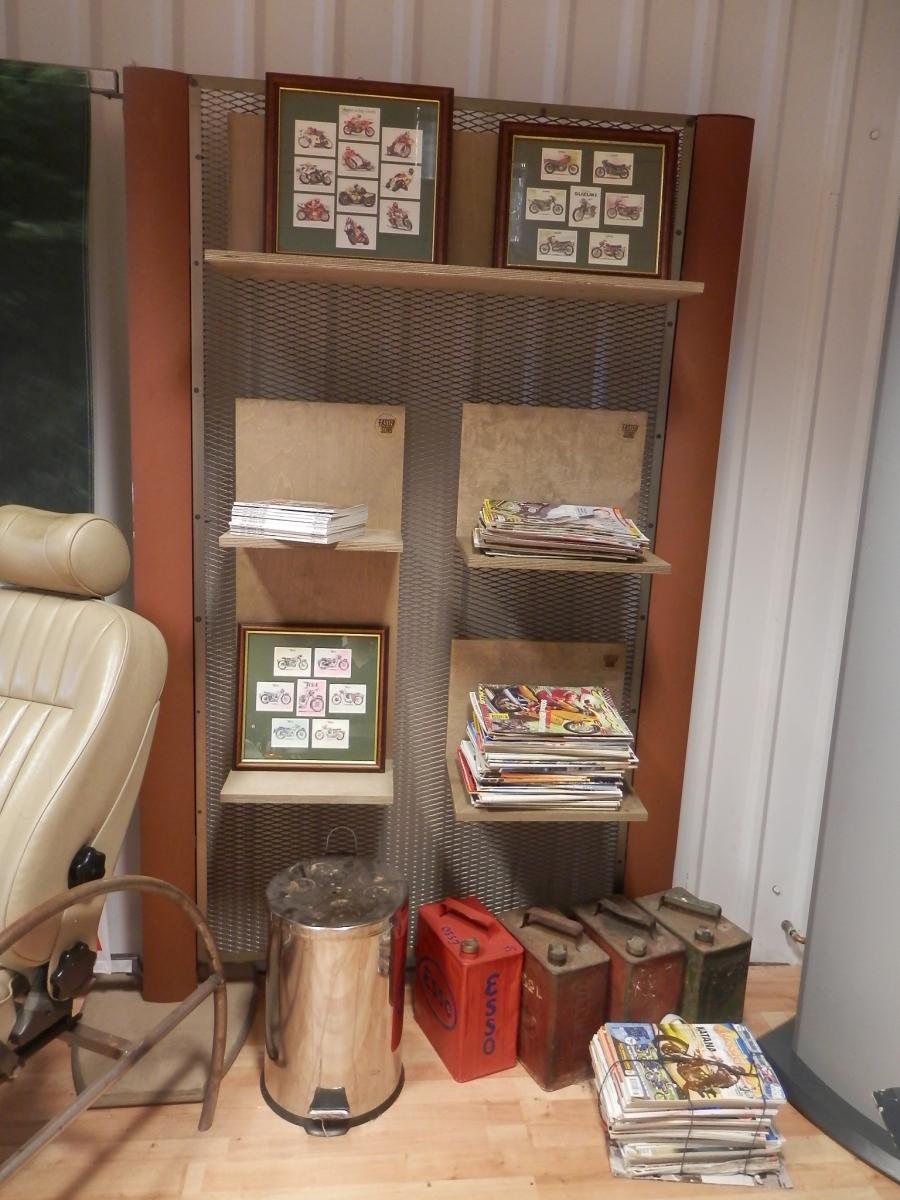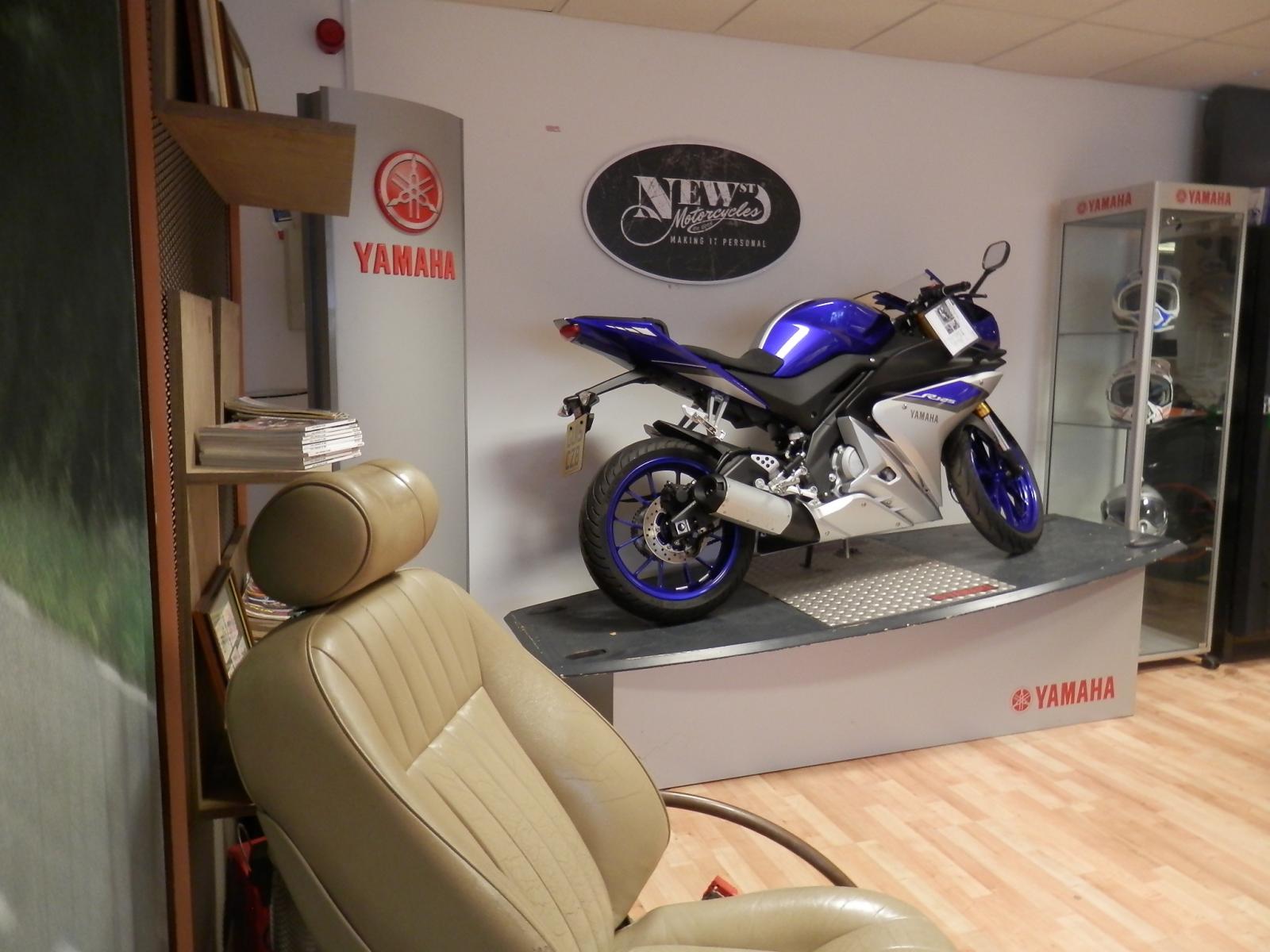 What do you think? We hope you like the new look as much as we do, there are sure to be more changes, any suggestions though is always great to hear.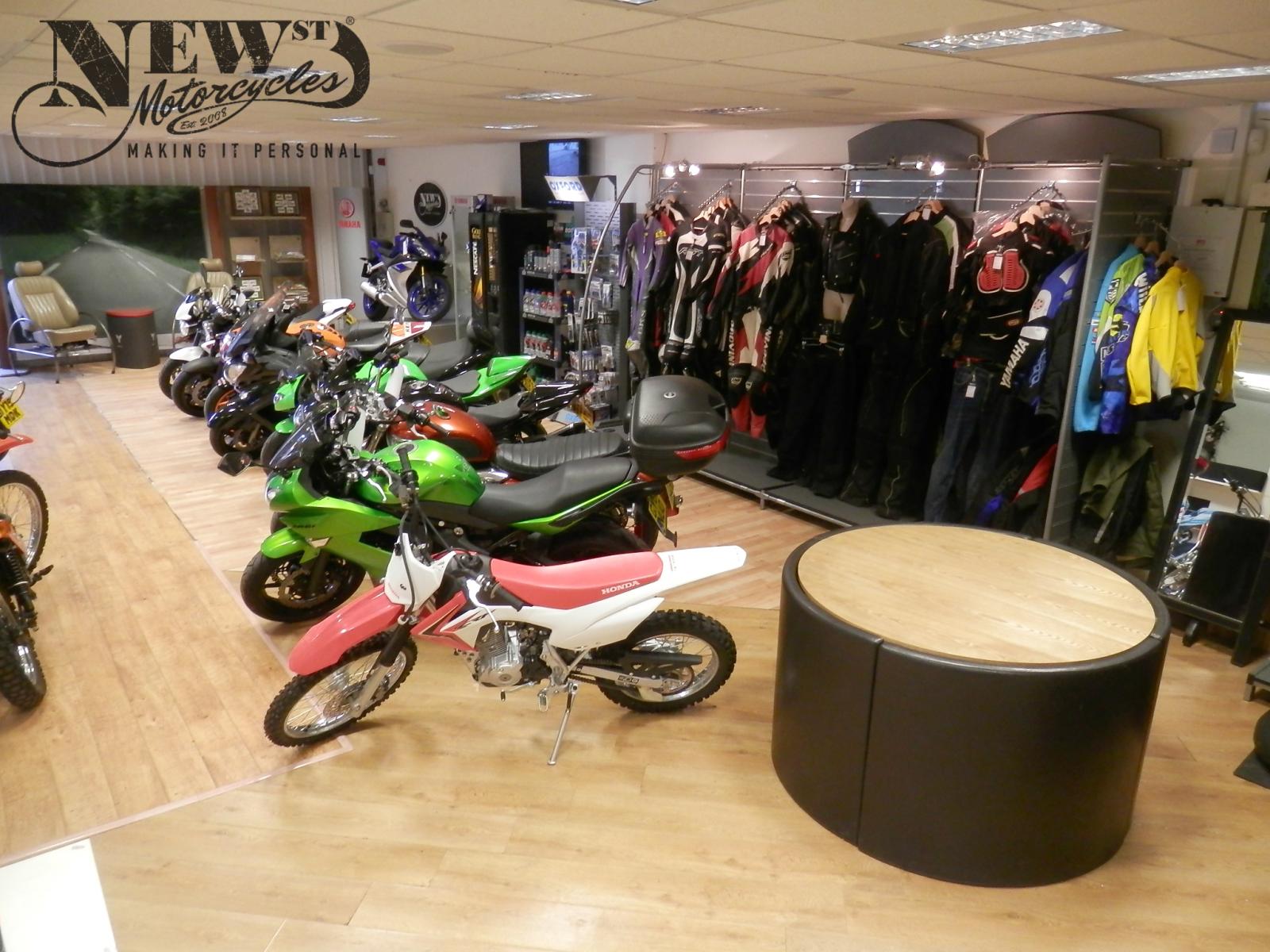 All the best,
New Street Motorcycles.